The mitigating properties of  Bariblock ®products are guaranteed by the certificate of conformity with the technical data sheet. Are you about to build shielding with Bariblock®? In terms of Bariblock® certification, we will send you all necessary documentation.
References for certification
The admissible dimensional tolerances during production and marketing are set forth in standard UNI EN 711-3. The determining parameters in terms of radiation mitigation power are: nominal product density and block dimensions.
The Italian reference standard on radiation protection is Legislative Decree of March 17 1995, No. 230. This code governs all of the situations where radiation can come into contact with humans or other life forms.
The decree contains a vast amount of information: the code of conduct in locations subject to radiation, the admissible limits of exposure, the minimum qualifications of staff working in the presence of x-ray equipment and, obviously, the guidelines for correct shielding designs.
The diagnostics sector (medical and industrial) distinguishes between two types of shielding: primary, which mitigates the useful radiation of the x-ray machine directly, and secondary which mitigates secondary radiation (stray, parasite, scattered and secondary radiation).
Calculating the required shielding starts by establishing the maximum tolerable dose for the specific case. Next, you need to calculate the mitigation rate required in the various directions. You can then make the final conversion into shielding thickness, once you have decided which material you will use to build it.
The following principles govern the shielding design phase:
OPTIMISATION: maintaining exposure at the lowest reasonably attainable level, taking economic and social factors into account.
JUSTIFICATION: a preventive risk-benefit assessment: economic, social or other advantages stemming from the activities must be justified in relation to the risks deriving from them.
LIMITATION: the sum of the doses deriving from the activities must not exceed the limits established by legislation.
Offering reduced costs and very low impact on the environment, Bariblock® fulfils the principle of shielding optimisation perfectly, and based on legislation, it is equivalent to other shielding materials.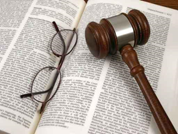 A chi il compito di vigilare?
Who is in charge of supervision?
A key point of Lgs. Dcr. 230/95 is identifying the professionals who must ensure the correct application of the law.
During the shielding design phase, this role is covered by the Qualified Expert (QE).
This qualification identifies the professional who possesses the notions and training required to take measurements, run tests, checks, or physical, technical or radio-toxicological assessments, to ensure both the correct operation of the protection devices, and to provide all other instructions and rules to physically monitor the safety of workers and the population.
A Bariblock®-qualified expert is available to offer you consultation on designing and testing shieldi